Short and sweet…what would be the perfect combination of variables, to induce a Met's Meteoric Rise. Let's dive in.
-Queens, New York
Yoenis Cespedes returns to 50-75% of his former self. When this man is healthy, he brings electricity to a ball club. He performs feats that leave people in awe. His power, arm strength, and propensity to get hot are all invaluable assets this club needs.
Courtesy: Metsmerized.com
Jedd Lowrie contributes and plays somewhat like the All Star he was… Prior to Joining the New York Mets. He is a multi dimensional fielder and when healthy, a solid bat. He's on his last year of a 2 year, 40-million-dollar contract. Translation, he needs to perform this year for his stock to not take a nose dive.
Courtesy: METSMERIZED.COM
Diaz returns to form. After a despicable 2019 campaign, he was the MLB save leader before joining the Mets. He may have had one down year, but don't count him out just yet. He must find his old rhythm and command. Diaz is one of the biggest X factors on this roster.
Courtesy: ESPN.COM
Noah Syndergaard settles down and returns to his old dominant form. Syndergaard is a bona fide ace when he is right. If he can return to his old self, that's almost essential for the Mets.
Courtesy: METSMERIZED.COM
The Extra Starting Pitching Depth, will become an asset in a myriad of ways. One if Injuries happen, contingency plans are in place. Two these six starters all want a spot, competition breeds dedication and ambition. Three, The Odd Man Out could play a pivotal part in the bullpen in long relief or situation roles. *Especially due to the new 3 batter minimum rule enacted this year.
Courtesy: MLB.COM
Rick Porcello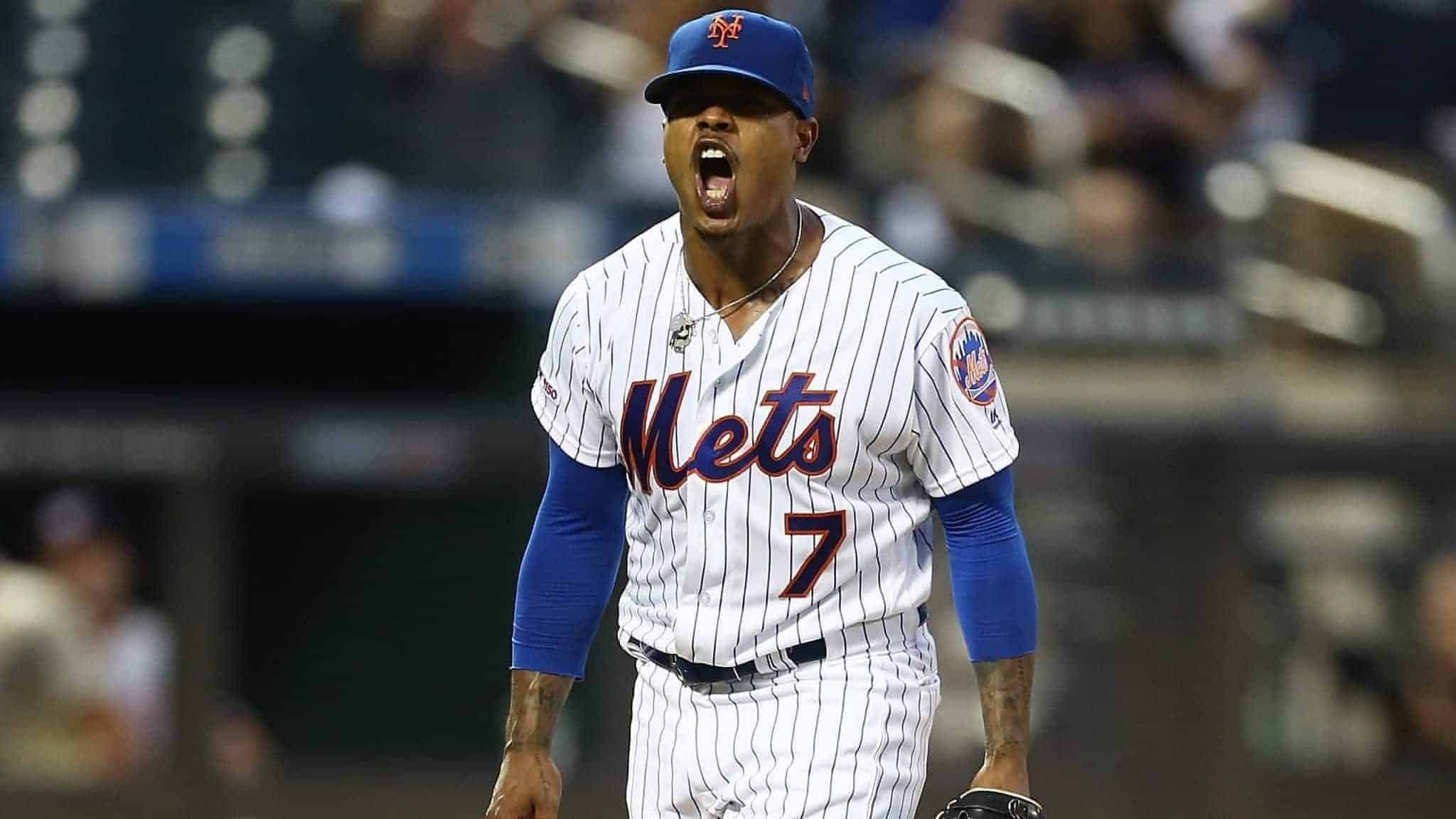 Courtesy:METSMERIZED.COM
Marcus Stroman
Courtesy: MLBTRADERUMORS.COM
Michael Wacha
Rosario Keeps Maturing, After His 170+ Hit Year. Must Provide Stealing Prowess.
Courtesy: METSMERIZED.COM
Alonso gets batter(s), that force pitchers to pitch to him…not around him. AKA formidable bats before and after his slot. In regards to the line up, resulting in better pitches to hit for Alonso.
COURTESY:METSMERIZED.COM
Alonso Stays Dominant and Scouting Reports Cease to be Ineffective Against Him
COURTESY:USAToday.com
Conforto provides a 30+ HR Campaign. Fulfilling his role as their lefty power bat.
COURTESY: NYT.com
Mcneil can bat at least .300 + and stay healthy.
COURTESY:SportsIllustrated.com
Rojas' Personal Connection and Backing by Players pays dividends. A little-known name manager decides he wants to put himself on the map and is hungry to do so.
COURTESY: NewYorkTimes.com