Bellator's Michael Chandler made waves over the weekend when he knocked out Benson Henderson in the very first round. Despite never competing in the UFC, Chandler is recognized as one of the best lightweights on the planet.
The UFC is not the only place to find elite level mixed martial artists.
In fact, there are several out there who would fare quite well if they chose to come/return to the UFC. Below are the top guys in each men's weight class:
Organization: Brave CF (Brave Combat Federation)
Jose Torres was unfairly cut by the UFC back in 2018 after losing to top 10 mainstay Alex Perez. It's obvious based on his accomplishments in the sport that he's more than good enough to be in the UFC.
A former two division champ at Titan FC and a two time Pan American gold medalist is all you need to know about his capabilities in MMA.
'Shorty' trained Shōtōkan karate for 12 years as a child/teen before transitioning over to MMA, where he's displayed a very well-rounded game. He currently has his brown belt in Combat-Do as well, which is a mix of jiu-jitsu and judo.
Torres hopes to carve out a career for himself at Brave CF, but make no mistake, he has what it takes to compete with some of the best flyweights in the world.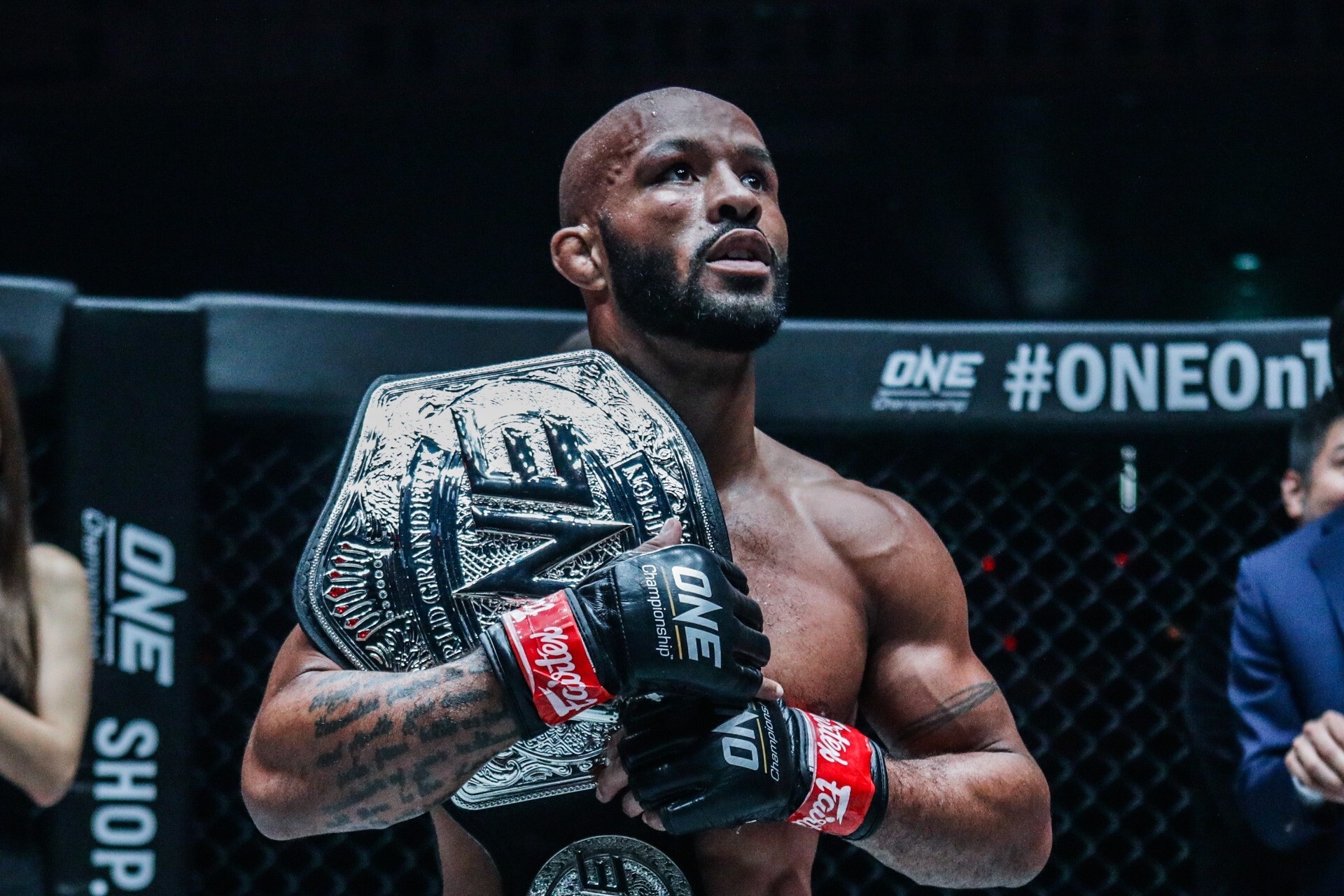 Organization: ONE Championship
After narrowly losing his long-cherished flyweight belt to Henry Cejudo in 2018, 'Mighty Mouse' took his talents overseas to ONE Championship. He has moved up to bantamweight since leaving the UFC and remains unbeaten over there.
He also has gotten his hands on championship gold once again by winning the 2019 Flyweight Grand Prix.
It won't happen, but if Johnson were to return to the UFC flyweight division he would climb right back to the top of the mountain. With Cejudo now "retired", Deiveson Figuiredo becomes the only flyweight with a chance of beating 'Mighty Mouse' right now.
The UFC lost a great one when they cut ties with Demetrious Johnson, but you can still watch him perform at a high level at ONE Championship once they resume.
Organization: Bellator MMA
Talk about a guy who's not talked about enough in the mixed martial arts world. A 5'5″ Brazilian featherweight powerhouse with wins over Pat Curran, Daniel Straus (x3), and Michael Chandler.
A two division champ with five title defenses overall as well as being tied for most Bellator victories what makes 'Pitbull' one of the most feared fighters outside the UFC.
The guy has been competing in mixed martial arts since he was a teenager. Now, 33, 'Pitbull' still has the firepower to sit his opponent down in a hurry.
Organization: Bellator MMA
AJ McKee Jr. is an undefeated (16-0) 25 year old stud fighting over at Bellator.
He possesses vicious kicks out of his southpaw stance while also showing one punch knockout ability at featherweight. It's not often that McKee's fights go the distance either.
'Mercenary' adds flash and swag to his game which makes him so fun to watch. Oh yeah, his opponents are not safe on the ground either because McKee has a plethora of chokes at his disposal.
Still just 25 years old, McKee's star is only going to shine brighter if he continues to add to his flawless record. There's just something sweet about being undefeated isn't there?
Organization: Bellator MMA
Michael Chandler has been with Bellator since 2010, just two years after the company's origin. He's a former NCAA Division I All-American and he began training MMA immediately after college at Xtreme Couture.
After a couple wins at Strikeforce, Chandler found himself fighting for Bellator where he would go on to become one of the organization's greats.
Having wins over guys like Eddie Alvarez, Benson Henderson (x2), and Patricky Pitbull (x2) makes Chandler's resume one of Bellator's finest. Not to mention having three separate lightweight title reigns.
Chandler currently has the following Bellator records: Most stoppage wins (13), most title reigns (3), and most title bouts (11). Needless to say, 'Iron' Mike Chandler can compete with the best of the best.
Organization: Bellator MMA
We have arrived at 'The Phenom'. There's not a man alive that I want to see make their UFC debut more than Douglas Lima. This is a stud welterweight who's beaten Ben Saunders (x2), Paul Daley, Lorenz Larkin, Michael Page, and Rory MacDonald.
Training at American Top Team has Lima looking better than ever before, and frankly, capable of beating any welterweight.
Hardcore MMA fans are aware of the talent that the Bellator welterweight champ possesses. There's no doubt that his elite skills would seamlessly translate to the UFC octagon.
Lima was scheduled to face the next man on our list, Gegard Mousasi, in a fight that would be absolute must-watch TV.
Organization: Bellator MMA
There's an obvious theme developing in the list; a lot of Bellator entries. The former middleweight champ, Mousasi is the next. Unlike the previous few names listed above, Mousasi had a fairly extensive/successful UFC career.
He was actually on a five fight win streak when he decided to leave the UFC for Bellator. There, he defeated Rafael Carvalho to attain the 185lb strap before successfully defending it against Rory MacDonald.
Though he's since lost the belt, Mousasi is one of the best middleweights on the planet regardless of the promotion. Again, if he squares up with Lima make sure you're in front of a TV.
Organization: Bellator MMA
A couple months back, Jiri Prochazka would've been the likely choice for best light-heavyweight outside the UFC, but with Jiri joining the UFC, the choice here is Phil Davis.
Another NCAA Division I All-American, Davis has all the skills to back up the fact he looks like a physical specimen.
Davis earned UFC victories over Alexander Gustafsson, Tim Boetsch, Antônio Rogério Nogueira, Lyoto Machida, and Glover Texeira before moving to Bellator.
The former Bellator 205lb champ is still a force to be reckon with at 35 years old.
Organization: Bellator MMA
Bader had a long, prosperous career in both the UFC and Bellator fighting at light-heavyweight. Now, he's moved up to heavyweight where he's beaten the likes of Muhammed Lawal, Matt Mitrione, and Fedor Emelianenko.
Bellator's current heavyweight belt-holder is scheduled to defend his title against Vadim Nemkokv on Aug. 21st.
Like Chandler and Davis, Bader is a former NCAA Division I All-American wrestler as well. With four fights still left on his Bellator contract, expect Bader to keep his talents there until he hangs up the gloves.
---
The nine names mentioned above are some of the best mixed martial artists in the world. Just because they don't have a UFC ranking next to their names doesn't mean they're inferior athletes.
Actually it's quite the contrary.
Guys like Demetrious Johnson, Douglas Lima, and Gegard Mousasi could very well be UFC champions if they fought for the organization.