Jonathan Taylor was a hot topic this summer due to his relationship with Indianapolis seemingly deteriorating. He and other running backs have been vocal about their concerns about the market as feel they're extremely under-compensated. Still, the fact of the matter is that RB is a rotating position. Unfortunately for Colts fans, Jonathan Taylor realizes this and wants out of Indianapolis. A free agent this offseason, this makes things difficult for Colts GM Jim Irsay who wants a hefty compensation for his All-Pro RB. Still, who are potential suitors for Taylor's talents and would they be willing to give him a top tier contract if they elect to trade for him?
Image: NBC Sports
Miami Dolphins 
The Dolphins were one of the few teams this summer who made an offer for Taylor and were willing to give him top tier money. Unfortunately for Miami, the Colts eventually backed out. Still, I leave them on this list. Atop their division, the Dolphins are a force to be reckon with. Raheem Mostert has done a good job stepping in so far, but if the 'phins wish to be Super Bowl contenders, they'll need to step it up. Jonathan Taylor is someone who could take their already superb offense to the next level. This year's draft, the Dolphins are thin on mid-round picks they can cough up. Instead, maybe Devon Achane tagged with a 5th or 6th rounder this year, or a 4th rounder next year, could persuade Indy to give up their once franchise RB. 
Image: Sports Illustrated
Los Angeles Rams
The Rams are one of the teams who people expected to have a major fall off this year. Yet, they came out swinging in the first few weeks with a dominant performance versus the Seahawks and a decent showing versus the 49ers. Their defense may have some holes but their offense could be elite with rookie WR Puka Nacua, Cooper Kupp, once he comes back from the IR, and Jonathan Taylor should they trade for him. It wasn't long ago the Ram's GM was saying "F**k them picks!" The team won a Super Bowl with that philosophy, maybe they could do so again. The Rams aren't a team I'd expect to give Taylor a lengthy contract. Because of this, even for a one year rental, I think the Colts can still get a day 2 pick either this year or next year for Taylor. 
Image: Tampa Bay Times
Tampa Bay Buccaneers
The Buccaneers are another team who're taking teams by surprise this season. After a thrilling win versus the Vikings in Week 1, they're tied for the division lead at 2-0. The Bucs are a team like the Rams who have some holes in their defense, but they could be an offensive juggernaut with Taylor on their roster. Mike Evans and Chris Godwin will always be threats, but Taylor could make them even more so. They don't have an abundance of picks to offer, but they could offer a late round pick to go with Rachaad White as compensation for Taylor. White is still on his rookie contract and is signed through 2025. This should buy the Colts enough time to get experience under their other rookies belts before they move on to another RB or sign White long term. 
Image: Ravalli Republic
Cleveland Browns
Losing Nick Chubb is a devastating blow to a team looking to compete. The Browns brought back Kareem Hunt earlier this week, but everyone knows they'll need more if they wish to compete in a highly competitive AFC North. Another team who's slim with draft capital, the Browns could make something work by offering a day two pick or by offering a mixed bag of picks. One thing's for sure, these next few weeks will be telling in how competitive the Browns truly are and if this trade would be worth it.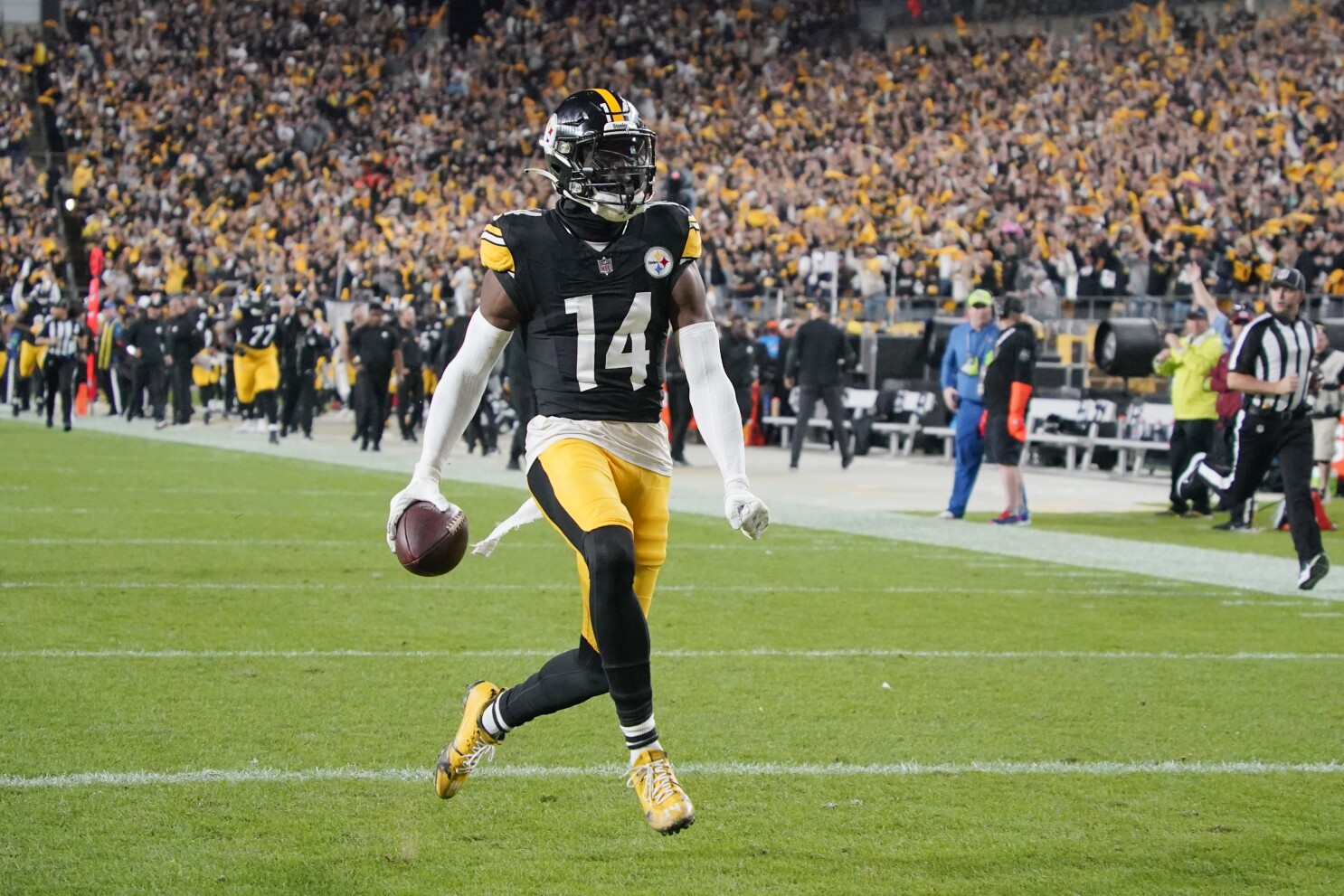 Image: AP News
Pittsburgh Steelers
The Steelers may be 1-1 right now, but they look good. Their defense speaks for itself, and they have the offensive players to get the job done, but there's still something missing to propel them to the next level. Najee Harris hasn't lived up to his first round hype which could lead the Pittsburgh franchise to seek another option through trade, free agency, or the draft. Jonathan Taylor is by far the best RB on the trade market. Unfortunately for Taylor, I don't know how likely the Steelers are to offer him a long term contract. For the Colts, Najee Harris has a few years left on his rookie deal and could be a solid pickup if the Steelers also throw in a pick. There's areas of Harris's game that need to be refined, but a power rushing duo of him and Richardson could be lethal.
For more NFL content click here.