Before you associate this article with the Taylor Swift song, no,  this piece will NOT be about the Travis Kelce and Taylor Swift relationship. Instead I'll be discussing the more interesting topic of college football. Some big games happened over the weekend and although many teams, and their players, played well, there's always going to be those that're. Who are some teams and players people might be hate and is it justified? 
Image: Tampa Bay Times
Michael Penix Jr., QB, Washington
By now, Michael Penix Jr should be labeled as the front runner for the Heisman Trophy. However, there's a stigma about lefty quarterbacks. Skeptics argue it creates more work for OCs in needing to adjust protections, and it puts extra stress on receivers as the spin is different from a lefty's release. Still, these objections are not justified. 
Michael Penix Jr is a phenomenal quarterback and looks to be worth a first round pick. He's athletic, has a strong arm, is experienced, and has good accuracy. He can create from within the pocket and is mobile enough to extend plays outside the pocket. For Penix, there will always be those who're going to hate on the Husky product. But if he can stay level-headed and continue to put in the work he has over the past few years, he'll be proving these doubters wrong sooner than later.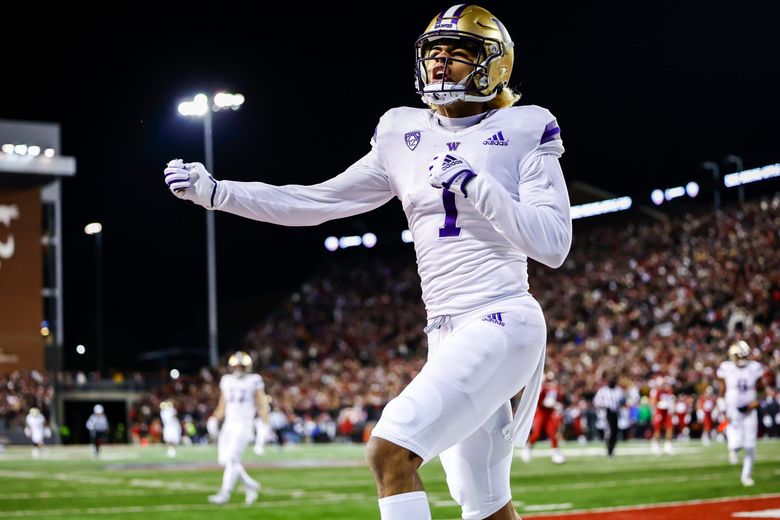 Image: The Seattle Times
Rome Odunze, WR, Washington
Going into the season there was no clear-cut WR2 behind Marvin Harrison Jr. Now, after seven weeks of college football. It's more clear than ever that Odunze is that guy. Many people will claim that Egbuka, Coleman, and others are better, and although arguments can be made, none of them are doing what Odunze is doing. Other wide outs such as Egbuka and Coleman are great and will probably be picked in the first round, but it'd be a mistake for offenses to pass up on Odunze. As has happened for the past few years, I believe that people will look down on Odunze for playing in the PAC-12. However, in my eyes, he's worth a top-10 selection even as a WR2.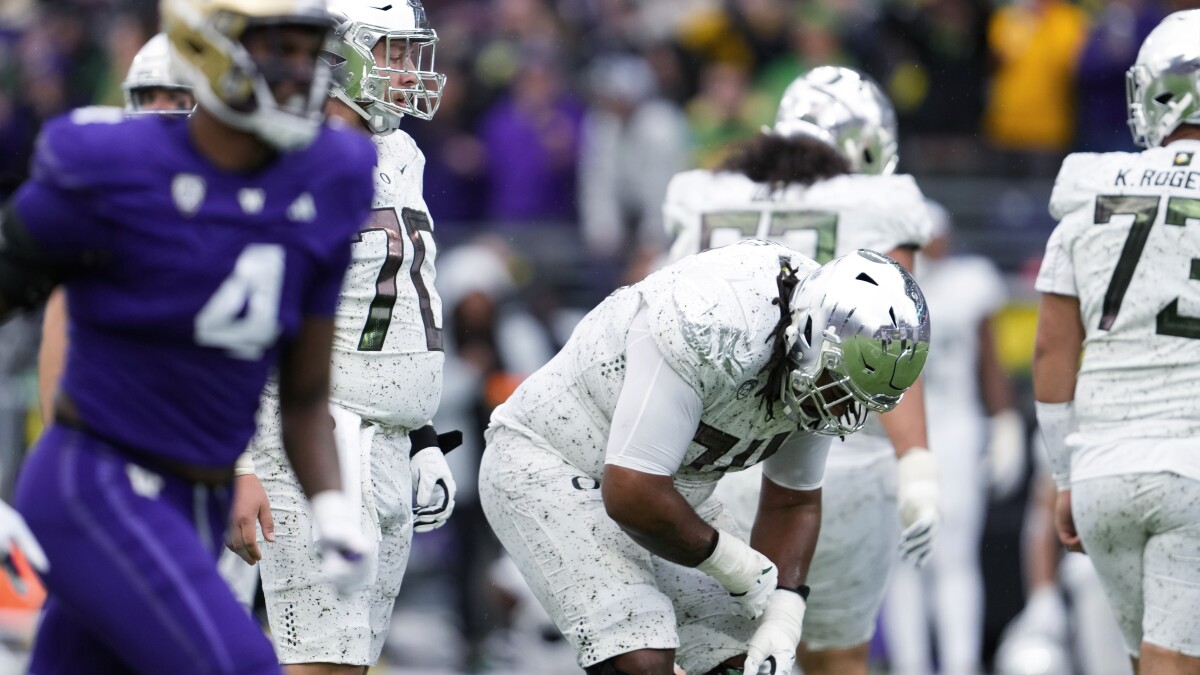 Image: AP News
The Oregon Ducks
Their game this past weekend against the University of Washington was supposed to be their big test. Although they may have lost, the game could easily have been won. Going for it numerous times on fourth down, they could have won the game by at least a field goal had they gone for points. With this hindsight, there's still plenty who believe that Oregon is a more complete football team than their opponent from last weekend. Whether they are or aren't, they'll have plenty of opportunity to prove it as their schedule still contains Utah, Oregon St, USC, and Washington St. Thankfully for the Ducks, Washington also still has to play these teams keeping their PAC-12 championship and CFP hopes alive. Although many are ready to hate on Dan Lanning's team, there's still plenty of football to be played. 
Image: USC Athletics
Caleb Williams, QB, USC
After barely escaping the clutches of the Arizona Wildcats two weekends ago, their first loss finally caught up to them against Notre Dame. The past two weekends, Caleb Williams hasn't looked the part of a potential first overall pick. While I still believe he'll be selected first, you can't help but hear the hate associated with his current play. Supposed to be one of the most NFL ready prospects this year, you'd expect near perfection. This hasn't happened recently with his 56% completion rate versus Arizona and his three INTs against Notre Dame. Still, when dissecting a prospect, you need to look at them in the broad scheme of things. Sometimes players fall off for a game or two. You can't dwell on those few outings. Instead, you need to see how he bounced back. The skill is there for Williams, but these next few weeks should be telling.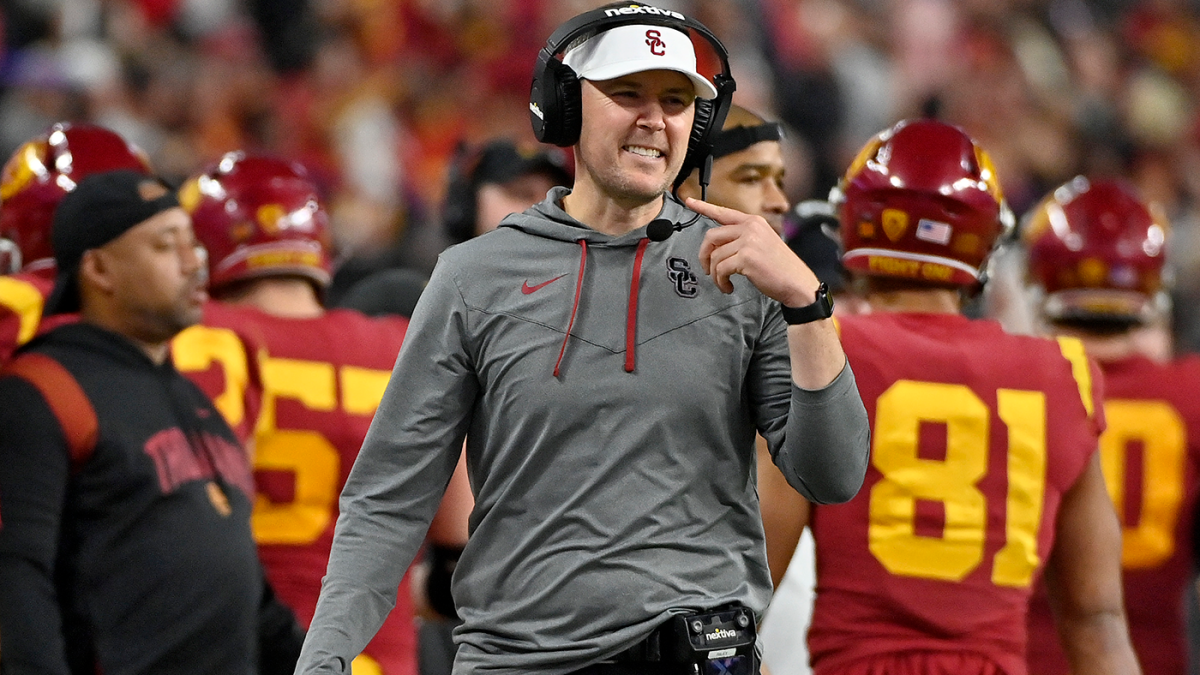 Image: CBS Sports
The USC Trojans
This is the one subject where I believe the hate is warranted. For a team that many believed would be in the college football playoff, their current national rank is hilarious. USC was supposed to be a formidable opponent with Caleb Williams at QB, a decent defense, an explosive offense, and Lincoln Riley at the helm. Although they were the first few weeks of the season, it seems teams have started to figure them out. Their offense is being contained and offenses are able to score on their defense. There's still time for the Trojans to make the CFB playoff, but the road ahead is long. In order to do so, they'd have to win out and win the PAC-12 which, this year especially, is no easy task. 
Also, no, this wasn't supposed to be a PAC-12 exclusive article, that's just how it turned out.
For more football content click here.