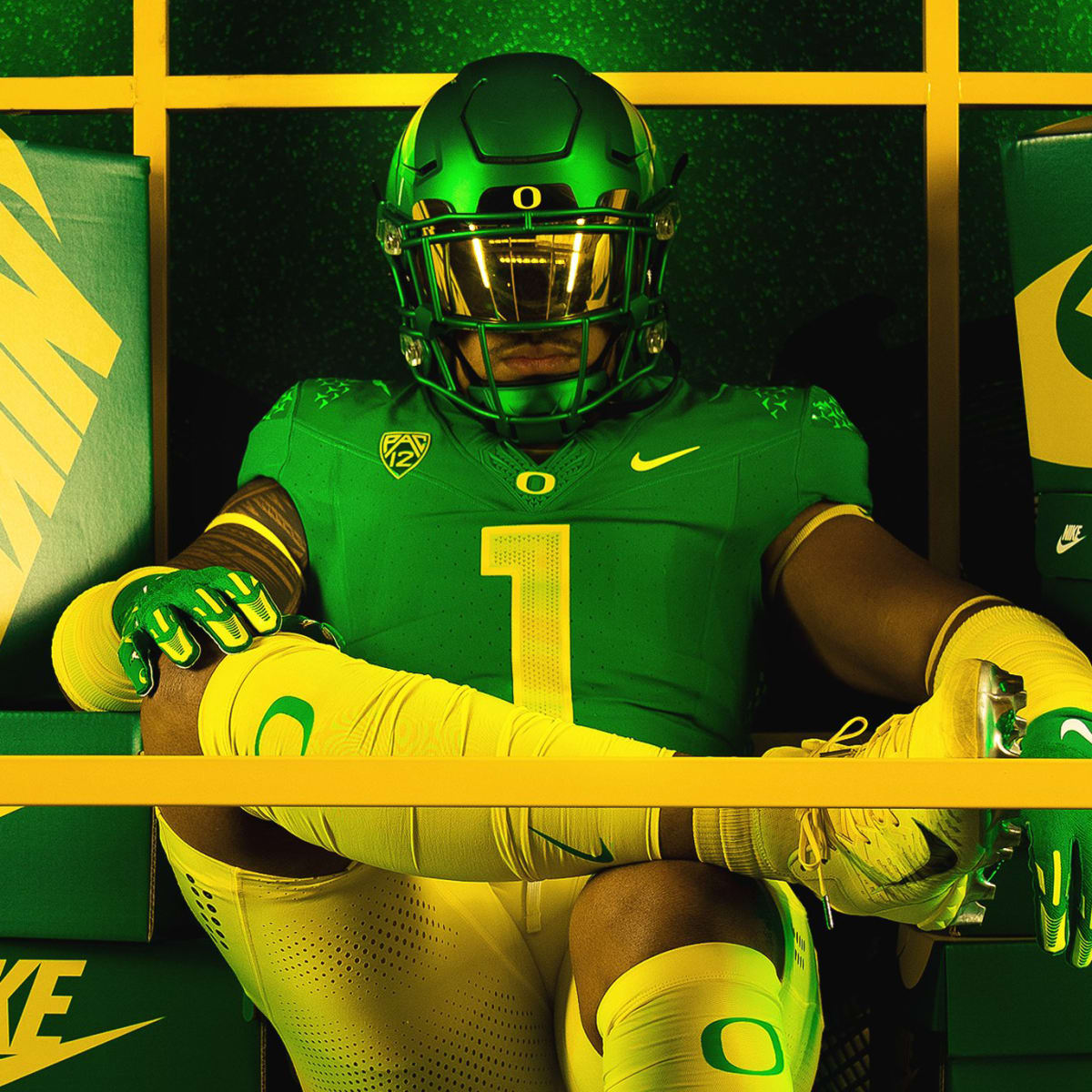 Oregon's Presence at the NFL Combine
For a second straight year the Oregon Ducks football program produced six players that participated in the 2023 NFL Scouting Combine, the most in the Pac-12.
The Ducks' presence in Indianapolis included three Offensive linemen, and three Defensive players including projected first-round pick, Interior Linebacker Christian Gonzalez.
Christian Gonzalez
Through only one season with Oregon after transferring from Colorado, he dominated defensively, recording 50 tackles, seven pass breakups, four interceptions, as well as a blocked kick.
Gonzalez was hands down the standout of this Oregon group and a top CB performer. He put up a 4.38 40-yard dash, 41.5" Vertical Jump, 11'1" Broad Jump, and came out on top of the CB group with an overall score of 92 and a grade of 6.7, projecting him to be a starter next season.
NFL Analyst Lance Zierlein described him as an "explosive outside cornerback possessing a rare blend of physical and athletic traits,"  saying that "his testing numbers could send his draft stock skyrocketing, but the ingredients are already present to become a feared CB1 if he plays to his gifts."
If Gonzalez is taken within the top 10 picks of the Draft, he will add to an impressive showing for the Ducks. Oregon is one of only three schools throughout the country to have a top-10 pick in each of the last three NFL Drafts, with Justin Herbert at No. 6 in 2019, Penei Sewell at No. 7 in 2020, and Kayvon Thibodeaux at No. 5 in 2022.
The Rest of the Flock
Another participant from Oregon is the younger brother of the aforementioned No. 7 overall pick from 2020, Interior Linebacker Noah Sewell. Through only two seasons with Oregon, he cemented himself as a starter and playmaker with 56 tackles, four pass breakups, one interception, and a fumble return just last season.
He did not put up scores comparable to Gonzalez but ended the weekend with a grade of 5.9 which could very well lead him to a contract next season at the very least on special teams, giving him an opportunity to prove himself and secure a continuing position wherever he lands.
The last of the Oregon Defense in Indianapolis was OLB DJ Johnson. He has proven himself in Eugene as a versatile player, performing as a TE and on Special Teams in the 2021 season. He finished the combine overall with a grade of 6.0 but has the potential to be able to fill in many roles if needed.
The three Offensive Players who showed out this weekend were Center Alex Forsyth, Guard TJ Bass, and OT Malaesala Aumavae-Laulu, each receiving a grade above 5.6.
Forsyth received the highest mark at a 6.14, with Zierlein describing him as "A steady center/guard option with good size and length… Forsyth has Day 3 potential as a solid backup with the ability to step in and take starting reps."
Oregon fans will be keeping their eyes peeled to see what these six players along with other standouts from the team will bring during the Oregon Pro Day scheduled for Tuesday, March 14th at 10:30 AM PST.